Posts for category: Uncategorized
By Benoit Family Dental
September 12, 2021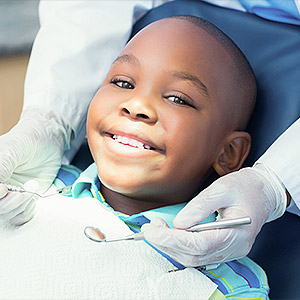 Your child's dental development is in overdrive between birth and early adulthood. The rapid growth of the teeth, gums and jaws occurs mostly on its own—but tooth decay could significantly derail it.
Although most cases of dental disease occur in adults, tooth decay is a major problem for children, particularly involving primary teeth. These teeth are much more important than they seem given their short lifespans: Because they help incoming permanent teeth to align properly, their premature loss due to decay can create future bite problems.
To prevent this from happening, taking steps to prevent tooth decay in young children is well worth the effort. The best strategy is a double-pronged approach. You'll first want to address certain areas that directly contribute to tooth decay. You'll then want to add measures that strengthen the teeth themselves against the disease.
In regard to the former, reducing the levels of harmful bacteria in the mouth tops the list. These bacteria produce acid as a byproduct that in turn softens and erodes enamel, the teeth's natural barrier against decay. We reduce bacteria by eliminating dental plaque, a film of built-up food particles that feeds and shelters bacteria, through daily brushing and flossing.
Certain dietary choices may also contribute to bacterial growth. Refined sugar is a prime food source for bacteria, so limiting it in the diet will help reduce tooth decay. Furthermore, a diet rich in whole, unprocessed foods and dairy provide nutrients strengthen teeth against decay.
The other prong in defeating tooth decay mainly involves protective measures provided by your dentist. Sealants applied to the chewing surfaces of a child's teeth help protect the enamel from the buildup of bacteria in these highly susceptible areas. An occasional direct application of fluoride to teeth further strengthens their enamel, and makes them less susceptible to decay.
This approach can minimize the chances of tooth decay, but it won't eliminate the risk altogether. If it does occur despite your best efforts, prompt treatment can limit the damage and preserve the teeth. Working with your dentist, you can help ensure your child's teeth are protected from this damaging disease.
If you would like more information on best dental care practices for children, please contact us or schedule an appointment for a consultation. You can also learn more about this topic by reading the Dear Doctor magazine article "Dentistry & Oral Health for Children."
By Benoit Family Dental
May 16, 2019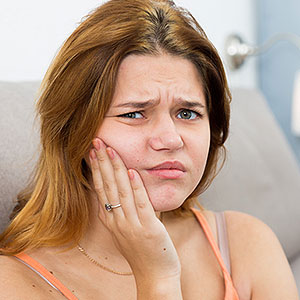 Losing a tooth can be traumatic, but a dental implant can dramatically turn that experience around. Providing functionality, life-like appearance and durability, implants stand out as the premier restoration for lost teeth.
For adults, that is. An older child or teenager with a missing tooth may need to wait a few more years for an implant. The reason: jaw development. A person's jaws, particular the upper jaw, continue to grow with most growth completed by early adulthood. Natural teeth with their periodontal attachments develop right alongside the jaw.
But because an implant attaches directly to the jawbone, its position is fixed: it won't change as the jaw grows and may gradually appear to sink below the gum line. That's why we wait to place an implant until most of jaw maturity has occurred after full jaw maturity. For females, we try to wait until 20 years of age and for males, usually 21 years of age. These are guidelines as some people mature faster and some slower, so a discussion with your dentist or surgeon is necessary to make an educated decision.
While we wait, we can install a temporary replacement for a child's or teenager's lost tooth, usually a partial denture or fixed modified ("Maryland") bridge. The latter affixes a prosthetic (false) tooth in the missing tooth space by attaching it to the back of natural teeth on either side with bonded dental material. It differs from a traditional bridge in that these supporting teeth aren't permanently altered and crowned to support the bridge.
During the time before implants we should understand that the area where the implant will be placed will undergo some bone deterioration, a common consequence of missing teeth. Forces generated as we chew travel through the teeth to stimulate renewing bone growth all along the jawbone. But with a lost tooth the chewing stimulation ceases at that part of the bone, slowing the growth rate and leading to gradual bone loss.
Fortunately, the titanium posts of dental implants stimulate bone growth as bone cells naturally grow and adhere to their surfaces. Before then, though, if the bone volume is diminished, we may need to graft bone material to stimulate bone growth that will enlarge the jaw bone enough for an implant to be placed.
It usually isn't a question of "if" but "when" we can provide your child with an implant for their missing tooth. In the meantime, we can prepare for that day with a temporary restoration.
If you would like more information on dental restorations for teenagers, please contact us or schedule an appointment for a consultation. You can also learn more about this topic by reading the Dear Doctor magazine article "Dental Implants for Teenagers."